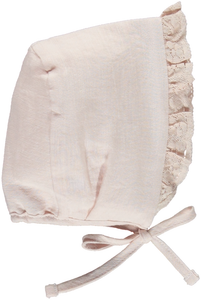 One of the most pieces I have ever seen and feel lucky that its stocked at Bella Diosa, wow piece for our mini fashionistas wardrobe. The must have is our Paris bonnet matches our exquisite romper frilled lace sold separate

Composition: 55% linen and 45% cotton
Take care: machine wash 40º C, tumble dry low, iron when little wet. Do not bleach or use oxidizing agents.